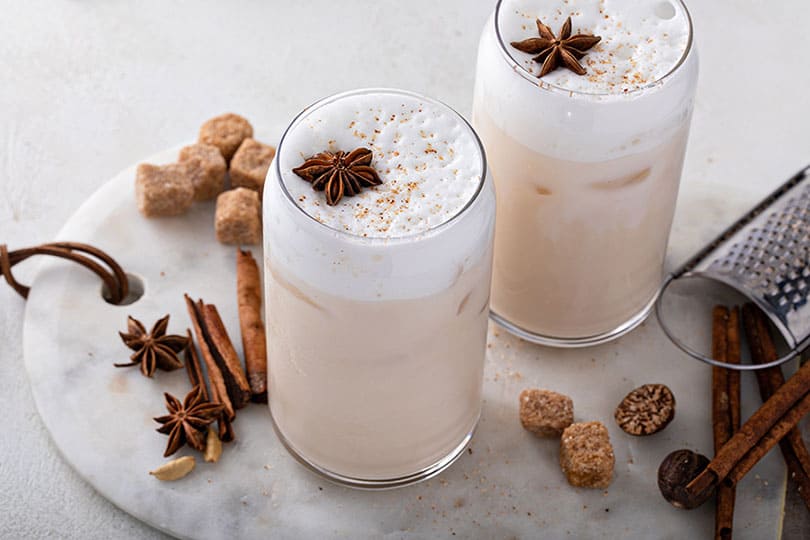 The Ultimate Guide to Chai Tea Recipes from Tucson Tea Company
Chai tea, an aromatic blend that traditionally hails from India, has won the hearts of many around the globe. With Tucson Tea Company's exceptional range of chai blends, tea enthusiasts have even more delightful options to explore. In this recipe blog post, we'll dive deep into some trending chai recipes using our most popular blends, including our traditional Masala Chai, Turmeric Chai, Rooibos Chai tea, Coconut Chai, and Oolong Chai. Let's get brewing!
1. Traditional Masala Chai with Tucson Tea Company's Masala Chai Loose Leaf:
Ingredients:
Instructions:
Boil water and add the Masala Chai loose-leaf tea. 
Let it simmer for 3-5 minutes.
Add milk and simmer again for another 5 minutes.
Strain and serve hot with sugar as per your taste.
2. Golden Turmeric Chai Latte:
Ingredients:
Instructions:
Heat the almond milk until it's warm.
Add the turmeric chai tea and allow it to steep for 4-5 minutes.
Add a pinch of black pepper (this enhances the absorption of curcumin from turmeric).
Strain the tea and sweeten it with honey. Serve warm.
3. Rooibos Chai Refresher:
Ingredients:
Instructions:
Brew the rooibos chai tea in boiling water for about 5-10 minutes.
Strain the tea and let it cool.
Fill a glass with ice cubes, add the chilled chai, lemon slices, and sweeten as per your liking.
4. Coconut Chai Smoothie:
Ingredients:
Instructions:
Brew the Coconut Chai tea in 1 cup of boiling water for about 3 minutes.
Strain and let it cool.
In a blender, combine the cooled tea, coconut milk, banana, chia seeds, and sweetener.
Blend until smooth and enjoy!
5. Iced Oolong Chai Bliss:
Dive into a refreshing yet indulgent glass of iced tea with Tucson Tea Company's Oolong Chai loose-leaf blend. This moderately strong oolong tea combines with the rich undertones of chicory and chocolate, giving a multi-layered tasting experience perfect for a sultry afternoon.
Ingredients:
2 tbsp of Tucson Tea Company's Oolong Chai blend
1 cup of hot water (just under boiling 185 degrees)
Ice cubes
A dash of vanilla extract (optional)
Cream or milk of choice (e.g., oat milk, almond milk, coconut milk)
Sweetener to taste (sugar, honey, or agave syrup)
Instructions:
Steep the Oolong chicory and chocolate chai loose-leaf tea in freshly boiled water for 3-5 minutes. The exact steeping time will depend on how strong you like your tea. Remember, oolong teas can be steeped multiple times, so feel free to adjust based on preference.
Allow the tea to cool to room temperature, then refrigerate to chill.
Once cooled, strain the tea into a pitcher.
Serve the tea over ice-filled glasses.
Add a dash of vanilla extract or sweetener if you wish to enhance the chocolate notes.
Pour in a splash of your chosen cream or milk for a creamy texture and a delightful visual contrast.
Sweeten as desired.
Enjoy this chocolatey, slightly nutty, and absolutely refreshing tea, which is bound to become a favorite amongst all tea lovers. The fusion of oolong, chicory, and chocolate notes delivers a unique flavor profile, perfect for those looking to explore new iced tea blends.
Pro Tip: Garnish with a cinnamon stick or a sprinkle of cocoa powder for an extra kick!
Disclaimer: Make sure to follow the brewing instructions on the Tucson Tea Company packaging for best results. Also, adjust the sweetness and strength of the tea as per individual preferences.
Do you have any favorite chai recipes using Tucson Tea Company blends? We would love to hear from you.