Tucson Tea Company - Tea Tips Blog
Welcome to Tea Tips, a blog where we celebrate the world of tea! Discover the health benefits, explore tea highlights, learn how to brew the perfect cup, and dive into fascinating tea topics. Join us on this enchanting tea journey and indulge in the wonderful world of flavors, traditions, and wellness that tea has to offer.
Filter by topic category:
---
There is nothing to fear, but fear itself. I don't remember who first said that, and I can't tell you how many times people have said, I'm afraid I will ruin it. I just don't know how to prepare loose leaf tea. All those water temperatures, and what if I leave it steeping too long?
---
Making iced tea from loose leaf tea is easy and it will make for better-tasting tea.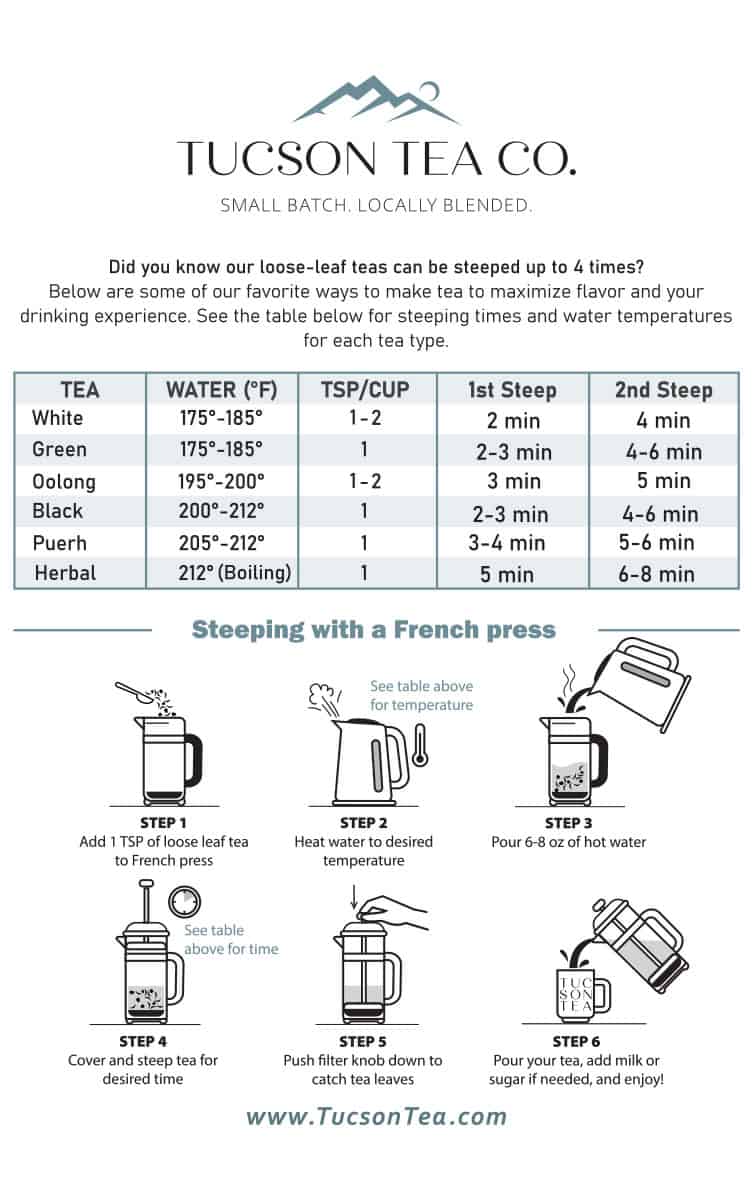 Recent articles
Categories